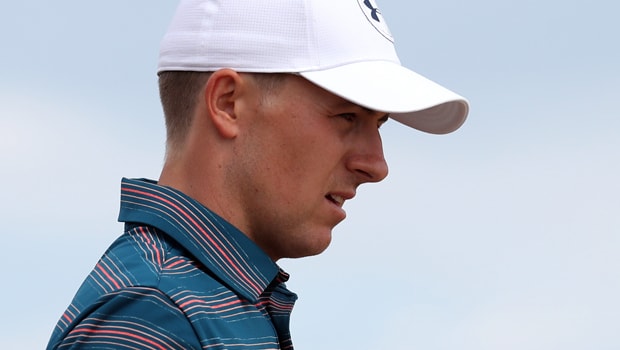 Jordan Spieth has struggled for form throughout 2018 but believes he is rediscovering his game just in time for the Ryder Cup.
The Texan will be part of the United States squad travelling to Paris next month intent on defending the trophy they won on home soil two years ago.
However, Spieth is only now getting his game back to a position he is happy with.
He hasn't won an event since The Open last year and acknowledges the form troubles he has had on tour.
He said: "I got pretty far off in my golf swing from the Players on.
I spent literally two months nailing in the wrong thing and I was trying to climb back out of it. And that's unusual. I never had that in my career.
"I've been working the right direction back, just like with the putting. The putting started to improve around the Players, after the Masters, but the swing got off.
"So it has been a year of having them both not on at the same time and I know they are both on the rise, and that feels good."
Despite his struggles, Spieth has performed reasonably well on the big stages.
He was third at The Masters, ninth at The Open and tied for 12th at the PGA Championship, the final major of the year.
Spieth added that he approaches the second half of the year in good spirits having analysed in detail his loss of form, worked his way through it and come through the other end.
The 25-year-old has a 4-3-2 record in the Ryder Cup having played the tournament twice, in 2014 and 2016.
The USA are 1.85 to win the Ryder Cup this year while Europe are 2.10 to win back the trophy.
Spieth is 19.00 to win the Dell Technologies Championship this week with Dustin Johnson 9.00.
Leave a comment