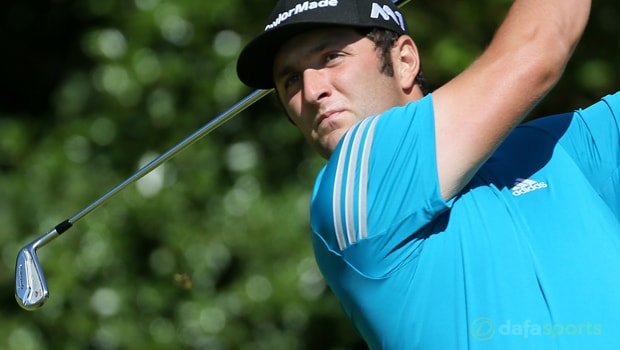 Jon Rahm admits that simply making the cut in a golf tournament will never be enough for him.
The powerful Spaniard says he starts out each and every week on Tour with just one aim – winning.
It will be no different this week in the Fort Worth Invitational at Colonial Country Club as Rahm goes in search of his sixth worldwide career success at the tender age of 23-years-old.
Rahm has tallied five wins in just 46 individual starts as a professional and has missed the cut only six times in that sequence.
As such, the world number four was typically to the point when asked if his first aim at Colonial was to make the midway cut. "I'm like most of the guys at the top," he said.
"When I get to an event I'm not thinking about making cuts, I'm thinking of winning. The cut is never on my mind. I'm simply trying to win the tournament.
"My attitude is that I never, ever give up. I play every single shot like it's the last.
It doesn't matter if it's the last shot on the last hole on Sunday or the first shot on the first hole on Thursday. I'm going to grind just as hard on each of them.
"The way I look at it, you aim big and that way the miss is still high."
Colonial is a place Rahm clearly loves. A year ago he made his Fort Worth debut and finished tied second.
In 2015 and 2016 he won the Ben Hogan Award, presented to the best college golfer in a ceremony held during the week of the tournament.
Rahm says he has so many positive memories, that he just feels he's going to play well each time he tees it up at Colonial.
"The vibe here is just so positive," said Rahm.
"I've got so many good memories from winning the award so every time I come, no matter how I'm playing, I feel so happy and feel like I'm going to play good."
Rahm is 13.00 to win the Fort Worth Invitational this week while he's 23.00 to be the leader after the first round.
Leave a comment