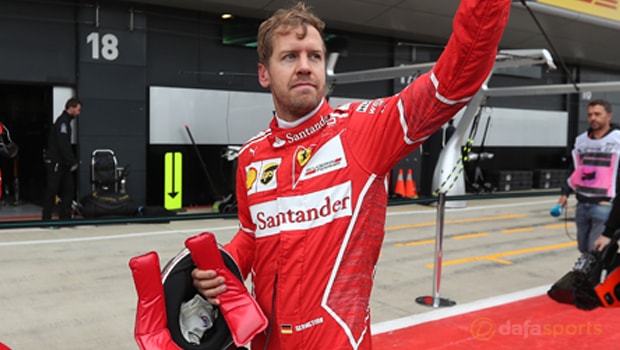 Sebastian Vettel insists this weekend's Monaco Grand Prix isn't a must-win scenario for him or Ferrari despite a lack of recent positive results.
The German won the first two races of the season and opened up a 17-point lead over world champion Lewis Hamilton in doing so.
The Briton has responded in kind, while Vettel hasn't managed a podium finish in the last three races and it is now Hamilton with a healthy advantage in the standings.
Vettel says the desire is there to go and win in Monaco but the four-time Drivers' champion insists that it hasn't become a win or bust moment in the season.
"We are coming here because we want to win, not because we must win. That for me is a big difference," Vettel told Sky Sports. "We want to win. I think it will be incredibly close.
I think Red Bull should be stronger here, especially on Saturday so we will see.
"It's good if you come here and know that you are in the mix. We will try to make the difference."
The experienced driver does concede that if Ferrari get into a winning position come Sunday, they must seize the chance.
"If you look back and had the chance to win, clearly, and you didn't, then it's a must win," he added.
Excessive tyre wear was a problem for Ferrari at the Spanish Grand Prix last time out, while Kimi Raikkonen retired with an engine issue. Vettel is confident those problems will be addressed for Monaco.
"I think it was only the last race that wasn't that good. I think it's normal that every now and then that things don't go according to what you think or where you want them to go," he said.
Hamilton is 1.50 to win the drivers' championship this season while Vettel is 2.63.
Leave a comment