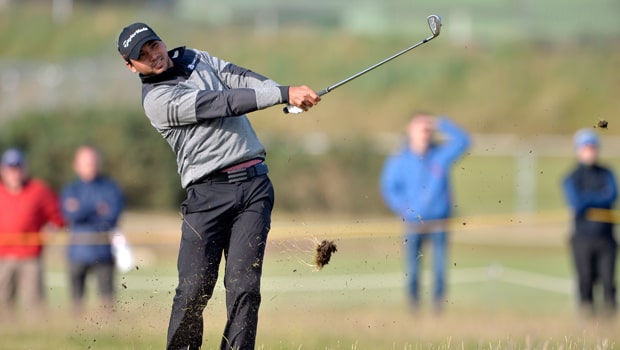 Jason Day is with a new caddie and says this week's Travelers Championship will put their new partnership to the test.
Day is now with the caddie Steve Williams, the pair first getting together at the US Open last week where Day finished in a tie for 21st place. With the British Open, the final major of the year, taking place next month the former world number one is hoping that Williams' vast experience will get him back into the hunt.
Williams has previously been with Tiger Woods when he won 13 majors and Adam Scott during his win at the Masters in 2013.
The US Open at Pebble Beach didn't provide a test in terms of coping with the pressure that comes with being in contention towards the top of the leaderboard, but, heading into the Travelers Championship in Connecticut, Day hopes that the next few weeks will provide the necessary challenge.
He said: "I think [the partnership] only gets better as you get yourself in contention and around the lead at tournaments.
"Steve has a way of calming you down. I'm hoping to get myself in contention and see what it's like with him standing next to you.
"I could feel that within four days at Pebble Beach. So it's up to me to try to listen, stay disciplined and hit it where he wants me to." After this week's tournament Day will then travel to Minnesota for the 3M Open before arriving in Northern Ireland for this year's Open at Royal Portrush.
Day is without a tournament win this year, claiming two titles last year; the Farmers Insurance Open and the Wells Fargo Championship. His best record at the Open is a tie for fourth place in 2015.
Day is at 34.00 to win the Open this year with Rory McIlroy 9.50 and Tiger Woods 12.00.
Leave a comment