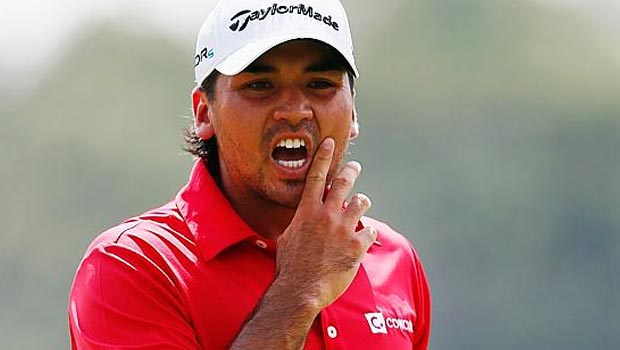 World number eight Jason Day has withdrawn from his home event, the Australian Open, due to a back injury.
Day has had to battle a number of injuries so far this season, with the 26-year-old suffering from a bulging disc in his back as well as wrist and hand problems.
He has been advised to take an extended break to fully recover from the injuries which have plagued his season so far. The Queenslander has played 15 tournaments in the United States but he was forced to withdraw early from two.
Speaking after the Tour Championship, Day admitted he was hoping to use an upcoming break to find his fitness.
He said: "This off-season is very crucial for me just to make sure that the back, the thumb and my hips are all progressing the way I want them to be."
Day will miss the Australian Open at the Australian Golf Club in Sydney on November 27 and Golf Australia chief executive Stephen Pitt says the decision is the correct one.
"It's totally understandable that Jason needs to attend to his physical health at the end of a long season when he's struggled with injuries," Pitt said.
"We would have loved Jason to play at the Open again but it's not possible. We think that it's in Australian golf's longer-term interests that he gets back to full fitness for 2015 and hopefully wins a couple of majors as well.
"In the meantime we still have an excellent field for the Open with the number one (Rory McIlroy) and number two (Adam Scott) ranked players in the world committed to playing."
Leave a comment