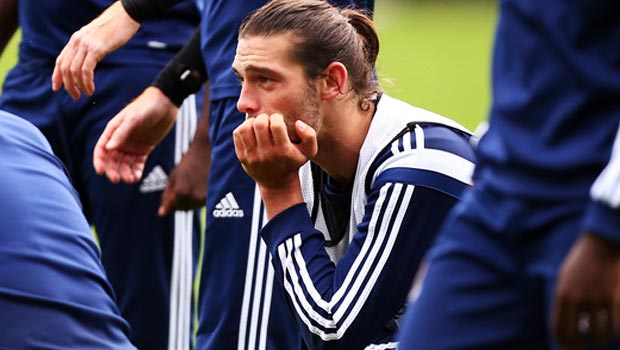 West Ham striker Andy Carroll has refused to set a date for his comeback but he has admitted he could be back training with the first team next month.
The Hammers striker has had a torrid run of injuries since leaving Liverpool for Upton Park last summer. Carroll moved to London for £15million and has not been able to repay the transfer fee due to a number of setbacks.
The England international missed the first half of last season with a foot injury and he then injured his ankle in the summer.
Carroll has come in for heavy criticism from some sections of the club's support but he is adamant he can prove his worth when fit.
He has started running again and while Carroll admits he could be training with the squad next month, he has refused to reveal an exact date for his return.
He told The Guardian: "I haven't had a problem with my ankle or anything. In the next couple of weeks, I should be joining in with the lads.
"I've got to take it slowly – obviously I've had a few niggles and problems in the past. I don't want them to carry on, so I've got to take it one step at a time.
"That's why it's going so well and I'm not rushing anything. I've not had a problem since I've been back running. There's no target, but I'm ready when I'm ready. The physio says there is no target."
Leave a comment