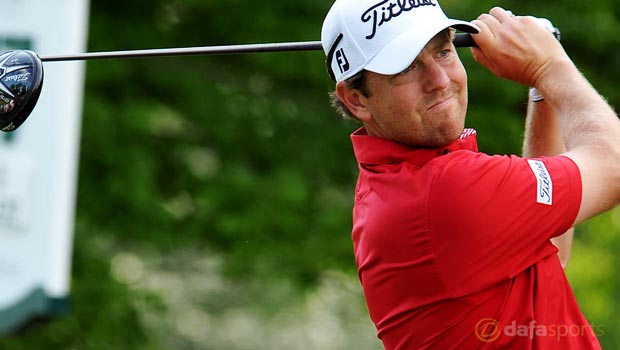 Bryce Molder holds a share of the lead at the Greenbrier Classic and is predicting fireworks on the final round at The Old White TPC.
Molder is level with Jason Bohn, Sean O'Hair and SJ Park on 11-under after three round in West Virginia, with Bohn storming through the field with a career-best nine-under 61 to give him the early clubhouse lead.
Bohn finished his third round before the leaders after round two teed off, but none of the front-runners could surpass his 11-under score.
O'Hair and Park both shot 66s and Molder a 67 to be level at the top going into the final round, while there is a total of 31 players going into the last day within four shots of the lead.
Molder, who has only one victory to his name on the PGA Tour, admits he expected someone to leapfrog past Bohn on the leaderboard throughout the afternoon, but was surprised to see none of the front-runners really hit top form.
He is predicting a lot of action on the final day of the tournament and expects some low scores to be carded as the competition hots up.
"I just don't think anybody that was up there with the lead played really well today," Molder said.
"I mean, I'm happy with how I played, but … the same thing yesterday, I just think the players that played great on Thursday just happened to not play very well on Friday, so the lead just hasn't really stretched out.
"So I was surprised. I'd still be surprised if somebody doesn't really shoot a good low one and get up to that 16, 17 number tomorrow."
Bohn is the favourite at 8.00 to win the Greenbrier Classic, with O'Hair and Molder at 9.00 and Park 11.00.
Leave a comment