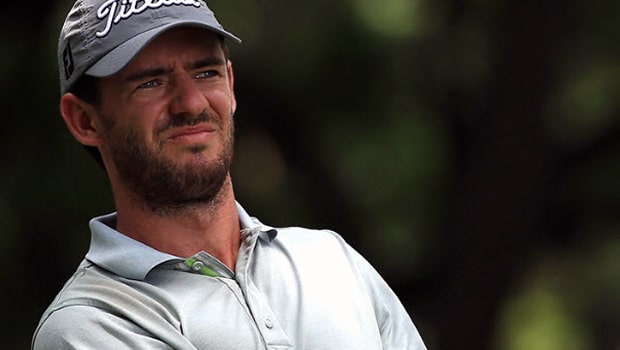 Lanto Griffin is the latest golfer to win the PGA Tour Title after an impressive play on Sunday, at the Houston Open.
The American has had a very challenging, but good time on the tournament, and his win is just a reward for his efforts. He entered into the finals after finishing 7-under-65 on Saturday at first place, followed by compatriot Mark Hubbard at second.
Griffin entered the game with a lead which he used to his advantage until he got to the par-5 15th. This allowed others to take advantage and catch up with him. His chance to win came up at the 18th, one of the toughest spots on the course, making the winning put that earned him the biggest win of his career.
Speaking after the round, Griffin described winning as "a childhood dream," and said that the win and the week is something he would never forget, no matter what turn his career takes. Winning the tournament, Griffin would win $1.1 million, more than he has earned in his previous 32 tour starts combined. He also earned a spot at the PGA Championship, Tour, and Player Championship next year. Coming in at second place is Mark Hubbard together with Scott Harrington.
Meanwhile, in Italy, Bernd Wiesberger has won the Italian open and has moved to the top spot on the Race to Dubai. In the tournament, Wiesberger was against pros like Matthew Fitzpatrick, who came in at second, and Robert MacIntyre.
He finished the event 6-under-65 and one shot ahead of English man Fitzpatrick. He also has 4198 points to lead the Race to Dubai, ahead of triple Spanish Open winner, Jon Rahm who has 3,989 points.
The win would be his seventh career win, earning $1.1 million prize money, as he joins the likes of Rahm, Alex Noren, Justin Rose and Danny Willett as multiple winners in the Rolex Series. He also moves up to the 22nd position in the world ranking, his highest ever.
Leave a comment