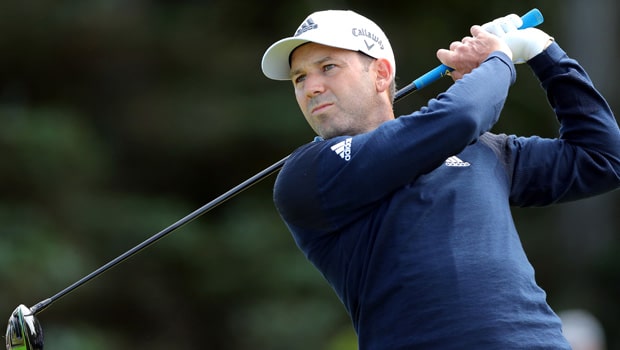 Sergio Garcia would not be playing in this year's Masters Championship after testing positive for the coronavirus. Garcia, who won the event in 2017, is the second person going to the Masters to test positive for the virus after Joaquin Neimann tested positive last week. The event would hold from November 12 – 15 and would take place at the Augusta National.
Garcia knew of his status on his way home from missing the cut at the Houston Open after noticing he had a sore throat and a cough. He then went for a COVID test and the result came back positive.
He then took to Twitter to release a statement; "On Saturday night after driving back from the Houston Open, I started feeling a bit of a sore throat and a cough. The symptoms stayed with me on Sunday morning so I decided to get tested for COVID-19 and so did my wife Angela. Thankfully she tested negative, but I didn't. After 21 years of not missing a Major Championship, I will sadly miss @themasters this week. The important thing is that my family and I are feeling good. We'll come back stronger and give the green jacket a go next April"
The 40-year old has not missed a major appearance since 1999, although his 2017 victory at the Masters was his first major win. He has finished in the top 10 position four times in the past at the Masters and 23 times overall in the majors. He has also missed the cut on his last two appearances at the Masters. After his 2017 victory, his next win at any event was the Sanderson Farms championship which took place last month.
In related news, Tiger Woods would defend his Masters title this week. The last time we saw him was at the ZOZO Championship which took place last month. Although Woods is the defending champion, Bryson DeChambeau enjoys the favourite position for those who would place bets as he is expected to win the event, thanks to his stunning performance at the US Open in September.
Leave a comment