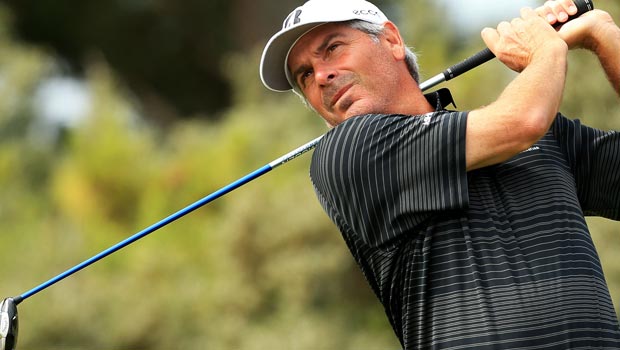 Fred Couples says he has the backing of several leading players to be the next US Ryder Cup captain, with the United States desperate to win back the trophy at Hazeltine in 2016.
Couples has plenty of captaincy experience from three victories at the Presidents Cup and believes that he could be the man to help erase the bitter memories of recent defeats, including the 16.5-11.5 loss at Gleneagles earlier this year.
The 55-year-old former Masters champion, while not actually naming names, told Golf Digest: "When they all got home from Scotland they said 'we need you to do this'."
The reverse at Gleneagles, under the leadership of Tom Watson, made it eight defeats in the last ten Ryder Cups for the US.
Couples featured in five Ryder Cups as a player, helping his side to victories in both 1991 and 1993, before they suffered defeats in both 1995 and 1997.
He is also a four-time winner of the World Cup of Golf and a seven-time victor in the Presidents Cup, playing in five of those victories over the International Team.
And Couples has also called for calm over recent Ryder Cup losses, after the PGA of America announced that a task force would look into the problems of the last few matches.
He added: "I don't think anyone should panic, I don't think we need a task force.
"What I really think they need is to get players that have been on a lot of these teams to get a feel for what kind of captain they need."
Meanwhile, the European Tour is building to an exciting end-of-season finale, starting at the WGC-HSBC Champions in China, where Europe Ryder Cup stars Sergio Garcia and Jamie Donaldson are 16.00 and 26.00 respectively to win the tournament.
Leave a comment