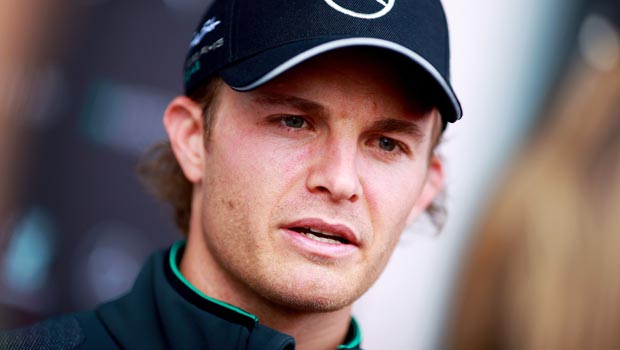 Nico Rosberg is refusing to look at the negatives as his hopes of becoming Formula 1 world champion continue to fade with just two races to go this season.
The German has seen Mercedes team-mate Lewis Hamilton win the last five meetings to take charge of the title race, as he holds a 24-point lead over Rosberg with just the races in Brazil and Abu Dhabi left.
However, with double points on offer in Abu Dhabi, Rosberg has far from given up on his bid to win a first drivers' crown insisting that he doesn't mind if he has to take advantage of the 50 points up for grabs in the Middle East.
He told Bild: "I don't want to think about such negative things, but my situation is really not negative – all the possibilities are there, even if it is a bit harder now.
"It is what it is, I don't really care. As long as I have one point more at the chequered flag at Abu Dhabi I don't care why or how.
"It's a childhood dream, isn't it, to be F1 world champion? It would be very special."
The first challenge for Rosberg is to try and win in Sao Paulo on Sunday, with neither he nor Hamilton having ever previously taken the chequered flag in Brazil.
A year ago Rosberg finished in fifth place, while Hamilton could only manage ninth, as Sebastian Vettel roared to victory for Red Bull. Rosberg is 3.40 to win the Brazilian Grand Prix on Sunday, with Hamilton 1.58 to make it six wins in a row.
Leave a comment