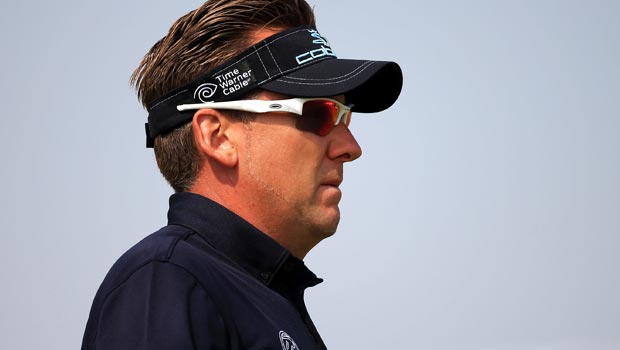 Former Ryder Cup captain Sir Nick Faldo has hailed the influence "magic man" Ian Poulter can have on the European team.
Despite struggling for form in recent years, Poulter's performances have been excellent in the biennial event, with him sometimes appearing to single-handedly carry the team to glory.
After yet another difficult season, the Brit failed to qualify for the upcoming event automatically but it always seemed inevitable that Paul McGinley would hand him one of his captain's picks for Gleneagles due to the 38-year-old's fearsome record in the event.
Having made his debut for Europe – who are 1.52 favourites to triumph in the upcoming event, with the USA 2.58 – at Oakland Hills in 2004, Poulter has been part of three successful teams, winning eight of his 11 matches.
Faldo also handed the world number 37 a wildcard when he was captain in 2008 and despite the team losing, he was one of the stars of the weekend at Valhalla.
Sir Nick is a firm believer that form goes out of the window when it comes to the Ryder Cup and expects Poulter's determination will see him again star when the event gets underway on September 26.
"It was amazing, I picked a guy ranked 22nd in the world and who finished second at the Open Championship," said Faldo. "My two picks won five points and the rest of the team won six and a half.
"It wasn't that difficult to pick him. He was the world No 22, he was playing alright, and he showed me a lot when he holed a really good putt at the last in the Open to ensure second place. And look what he's done since. Poulter has been the magic man of the last three Ryder Cups."
Leave a comment