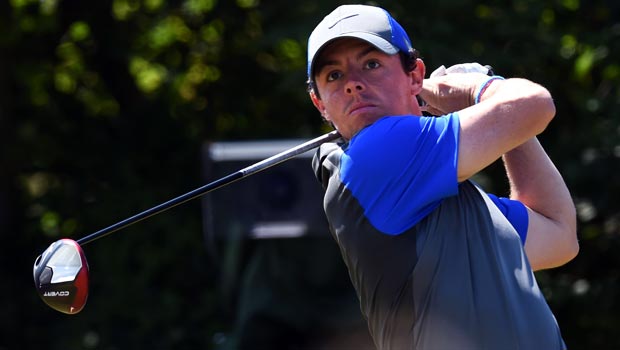 Rory McIlroy admits he feels confident about his golf going into the US PGA Championship at Valhalla.
McIlroy maintained his superb run of form last weekend as he followed up his success in the Open Championship by winning the WGC-Bridgestone Invitational.
The back-to-back victories, which included his third career major at Royal Liverpool, have moved the 25-year-old back to the top of the world rankings, taking pole position from Adam Scott.
McIlroy admits he is in the middle of a good run at the moment but is wary of calling it the "start of an era".
"I've had a great run and I've played well over the past few months," McIlroy told a press conference in Louisville, Kentucky.
"I said at the start of the year that golf was looking for someone to put their hand up and become one of the dominant players in the game.
"I felt like I had the ability to do that and it's just nice to be able to win a few tournaments and get back to where I feel like I should be, which is near the top of the world rankings and competing in majors and winning golf tournaments.
"I'm not necessarily sure you can call that an era or the start of an era, but I'm just really happy with where my golf game is at the minute and I just want to try and continue that for as long as possible."
McIlroy knows what it takes to win the US PGA having won the 2012 event by eight shots at Kiawah Island.
On Monday he took a day off as preparation for the tournament, which begins on Thursday.
"I needed just to recharge a little bit," he added. "Emotionally and mentally it's more fatiguing after you win tournaments than physically. So just to give your brain a rest is a good thing.
"People can talk about my driving or how I'm swinging the club but mentally I just feel like I'm in a really good place and that's what I'm really happy about."
McIlroy is the red-hot favourite to land his third tournament in a row and claim the US PGA Championship with a price of 5.50.
Leave a comment