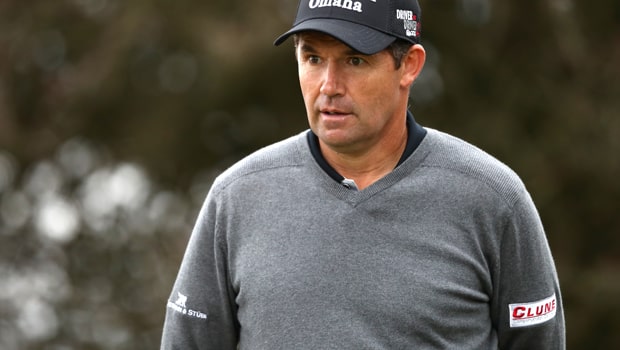 Padraig Harrington is expected to be named Europe's captain for the 2020 Ryder Cup early next week.
The European Tour has called a press conference at its Wentworth headquarters on Tuesday, at which Harrington is anticipated as being unveiled as captain for the biennial matches against the United States.
The 47-year-old Dubliner will be handed the task of retaining the trophy Thomas Bjorn's team won so emphatically in Paris in the autumn, defeating Jim Furyk's side 17½ to 10½ at Le Golf Nacional.
Three-time Major winner Harrington appears the only candidate in the running after Lee Westwood said in October that he would prefer to do the job in Rome in 2022.
The Englishman also suggested that Harrington would be the "better candidate" to lead the team at Whistling Straits.
While Bjorn has stated there should be no rush to appoint his successor, Harrington has been keen to make a swift appointment.
"I keep getting asked and I'm trying to say it hasn't been decided, but once you start talking about it eventually it starts looking like I think I am," Harrington said at the Turkish Airlines Open in October.
"It puts me in an awkward position so I'd prefer the clarity.
"I understand what Thomas is saying in that it is a distraction, but being the captain in the States is different to being the captain in Europe.
In Europe you're heavily involved in the set-up of the course and different things. It's 18 months of your life."
Harrington played in the Ryder Cup six times between 1999 and 2010 and has been a vice-captain in each of the last three renewals.
Leave a comment