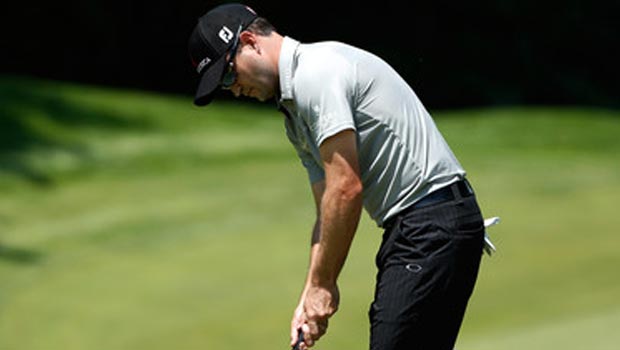 Zach Johnson features among a group of four players leading the way at the Tournament of Champions in Hawaii after two rounds.
Johnson fired a second round 67 to join Sang-Moon Bae, Jimmy Walker and Russell Henley at the head of affairs on 11-under par.
With no cut in the elite 34-man event, there is a lot to play for over the final two rounds and currently the top eleven players are separated by just three strokes.
Johnson and Walker share favouritism at 5.50 with Bae, Henley and Hideki Matsuyama all at 9.00. Matsuyama is part of a group of five players one shot off the lead.
Johnson had featured in the Tournament of Champions six times on the Plantation Course, and managed only one top ten finish, before his victory a year ago.
That was his 11th PGA Tour victory and he admits it took him some time to come to terms with the unique demands of Kapalua.
"I was just starting to get frustrated about playing well here and getting nothing out of it," Johnson said following his six-under par second round.
"It's just about getting your feet on these holes and seeing different winds and figuring out how to attack it. The more I see it and play it, the more I like it."
With 36 holes left to play, Johnson seems infinitely more comfortable with his strategy on the course.
"It was frustrating because I'm seeing these guys shoot 5 and 6 under every single day and can't figure out how they're doing it. But now I finally feel more comfortable and I know what holes to lay back on and where to attack," he added.
Leave a comment