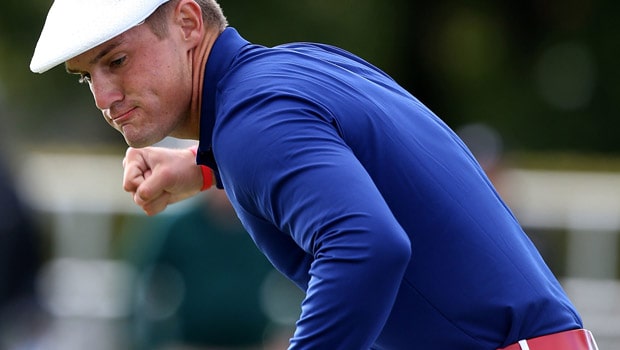 Bryson DeChambeau claimed the US Open title on Sunday after finishing 6 under par with a three-under 67 victory at Winged Foot, New York.
DeChambeau was the only player to shoot under par on Sunday as he overcame many challenges on the court to finish in first place. Fellow American Matthew Wolff ended the day level, stopping at second place, while South African Louis Oosthuizen finished the day at third place.
DeChambeau started the day two shots behind overnight leader, Wolff. DeChambeau's 12-foot birdie at the fourth hole that saw him overtake Wolff at the leaderboard. Wolff saw the lead widen as he suffered a bogey streak.
After the first nine holes, DeChambeau had already broken par as he scored an eagle on the ninth hole. DeChambeau then made a birdie on the 11th and proceeded to reach par on the remaining holes till the last. Wolff continued to suffer, especially as he made a double-bogey on the 16th hole.
This is the 27-year old's seventh Tour win as well as his first major. This is also the first time since 1937 that a player would make an eagle in the final round of the US Open and still win the title. DeChambeau dedicated his win to his parents, recalling how they made sure he always went for training, even when they did not have the means.
He said, "There were times that I went to school without any lunch money, and we had to make baloney sandwiches and didn't have anything to eat. We had some very, very difficult times, but every single day they always wanted the best for me, and they always gave me the opportunity to go golf, go practice, and go get better. This one's for my parents, it's for my whole team. All the work, all the blood, sweat, and tears we put into it, it just means the world to me."
21-year old runner up, Wolff, explained that although he worked hard, things did not just go in his favour, but he was glad to be in second place. World number one, Dustin Johnson finished tied at 5 over par for sixth place.
Leave a comment