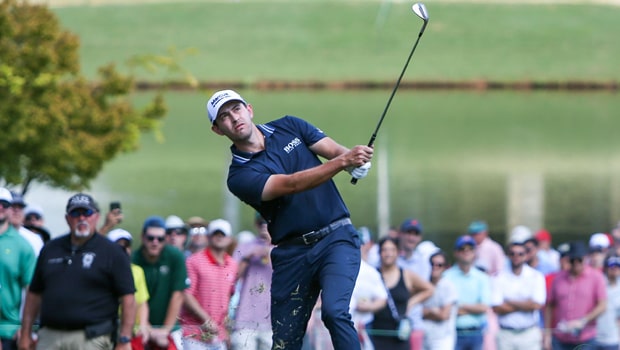 Cantlay has won his second week in a row after finishing one shot ahead of world number one Rahm to claim victory at the Tour Championship. Cantlay has now won the FedEx Cup and has claimed the $15 million prize money. Last week, Cantlay found success at the sixth-extra hole of a play-off, beating DeChambeau to win the BMW Championship. This weekend, the game did not have to go into a play-off for him to win. Cantlay finished the round at 21 under while Rahm came second at 20 under. Kevin Na finished third at 16 under, one shot ahead of Justin Thomas.
Cantlay enjoyed the overnight lead which saw him begin the final day with a two-shot lead ahead of others, a lead he maintained till the end of the game. Rahm, who was two shots behind Cantlay at the beginning, slipped three shots behind after failing to make a birdie at the second hole. The fifth saw Cantlay fumble as Rahm shortened his rival's lead to just one shot. Cantlay responded by making a birdie at the sixth, increasing his lead by two shots.
By the 10th hole, Cantlay's lead had shortened to one-shot after a bogey at the ninth. Both players continued to make pars till Cantlay made par at the 16th, taking him two shots ahead. A bogey at the 17th almost dashed his hopes of winning. But a birdie at the final hole helped him secure his win, just one shot ahead of Rahm, who also made a birdie at the last hole.
Cantlay would now be celebrating for another week after winning two PGA Tour titles in just two weeks. He now has six PGA Tour titles in total, winning four of those this week alone. His win last week helped him secure the sixth and final spot at the Ryder Cup.
Leave a comment