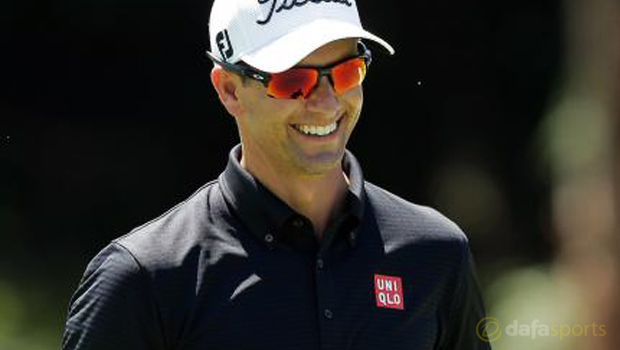 Adam Scott admits he is treating this week's Australian Open like a major and is relishing the chance to go head-to-head with world number one Jordan Spieth.
Spieth has returned Down Under to defend the title that he won by six shots last year and has been tipped to repeat the dose this time around.
The American has enjoyed a sensational year, with victory in both the Masters and the US Open, while he claimed the PGA Tour's FedEx Cup title with yet more success in the season-ending Tour Championship.
Conversely, Scott has not been at his best in 2015 and has slipped out of the world's top 10 with four missed cuts and some low finishes on his record.
The Aussie ace did manage to secure a share of fourth at the US Open, while he was second in the recent CIMB Classic but, having been world number one just a few years ago, he will consider it a poor return.
Scott has performed well on home soil before, with two Talisker Masters titles and one Australian PGA Championship under his belt.
The 35-year-old also won the Australian Open back in 2009 and made it clear that he has just one thing on his mind in Sydney.
"I'm very fired up to win the Australian Open this week," he told the Canberra Times. "It's got a big feel about it to me. I've been building it up in my own mind, just knowing Jordan is coming back to defend.
"Steve (Williams, caddie) is certainly treating this week just like I've spoken of, this is our major this week and we're going to treat it accordingly. We're here on a mission."
Leave a comment