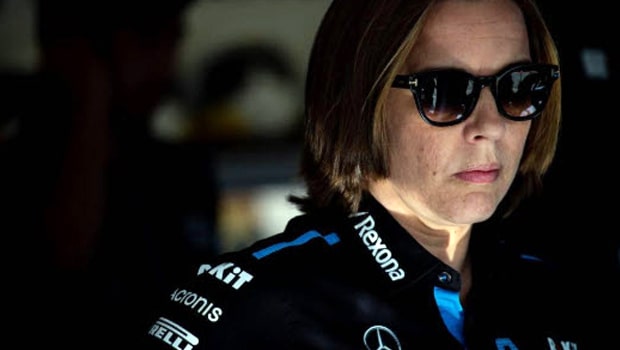 Williams has unveiled its car for the 2020 season. The car, called the FW43, was unveiled on Monday with hopes that this car would improve their performance this year.
Without any doubt, Williams was the worst team in 2019, finishing with only one point, and earning the last position for the second time in a row.
Part of that could have been the very slow cars they had. That was a real surprise taking into notice the fact that Williams has won the constructor's champion title nine times.
This time, they claim to have addressed the issues that and have produced a better car that would take them to the top. According to the deputy team principal, Claire Williams, this year was all about making progress. She described it as a year that would be a new beginning for the team, stressing the fact that they have made major adjustments and put the right people in the necessary positions.
Williams is set to test their new car on Wednesday, after missing out on the chance to do so last season. As pointed out by Doug McKiernan, who is in charge of design, "we have paid significant attention to understanding the problem areas of the FW42," and have made modifications to areas of the car they considered very important and would be very necessary for performance.
He also described the FW43 as an improvement on the FW42, noting "with no fundamental concept changes to the layout." This can best be noticed by the addition of red paint to the blue, white, and black used last year. The view on no fundamental concept changes is also mentioned by the chief engineer at Williams, Adam Carter, who said it was necessary to follow the core architecture as it would save resources on building a new concept and also allow the team to capitalize on the initial concept by making it even better.
By taking part in the testing this year, Williams would get to see just how far they have come with their improvements. Having made changes to the cooling system and brakes, and the weight of the car, Team Williams can only hope for a better season this year.
Leave a comment