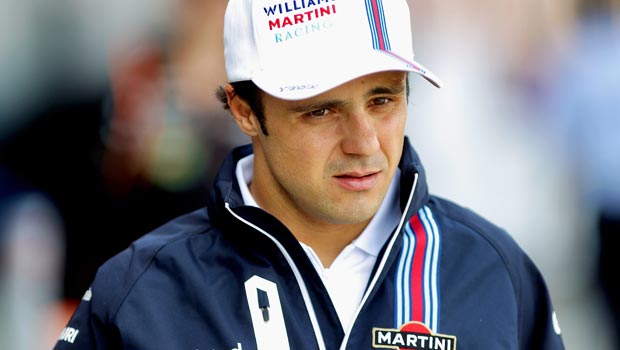 Williams deputy team principal Claire Williams insists the team are happy with Felipe Massa despite his recent poor results.
The Brazilian is being outperformed by teammate Valtteri Bottas so far this season. Massa was involved in his third first-lap accident on Sunday in the German Grand Prix when he collided with Kevin Magnussen in his McLaren.
Massa was catapulted into the air before crashing on the first corner and having to retire once again.
He collided with Kimi Raikkonen during the first lap at Silverstone two weeks ago, while Bottas has gone on to grab the headlines for the right reasons.
He finished second on the podium for the second race running after holding off Lewis Hamilton in the final few laps. Bottas now sits fifth in the Drivers' Championship standings on 91 points, compared to Massa's 30 points.
Massa's luck in recent races hasn't helped his chances of catching his teammate but Williams insist that the team are pleased with his contribution.
"Felipe is doing a great job – he's just suffered from some really bad luck," she told the official F1 website.
"He is mature enough – and has enough experience in the sport – to realise that sometimes things don't go your way. It isn't getting him down.
"It is a real inspiration to everybody in the team bringing in somebody of his calibre. It was a very strong message that we wanted to deliver to the team and the world that we are very serious about our goals."
While Mercedes have dominated the paddock this season so far, Bottas and Massa have shown they have the speed to compete.
Bottas is 15.00 to win the Hungarian Grand Prix, while Massa is 21.00 to take the chequered flag with Dafabet.
Leave a comment