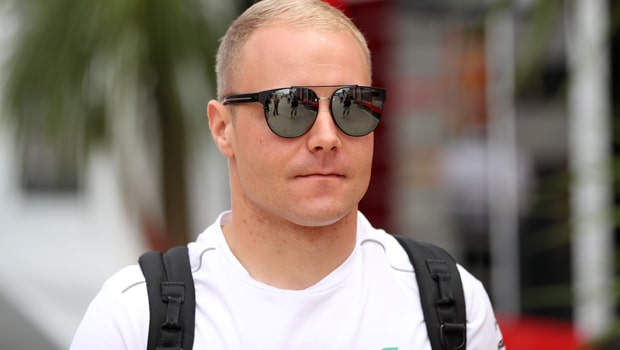 Valtteri Bottas says he'll be using previous criticism as a motivating factor in the coming Formula 1 season. The Mercedes driver was no match for teammate Lewis Hamilton last term, with Bottas failing to win a single race.
His contract with Mercedes runs out at the end of the upcoming season, so Bottas effectively finds himself driving for his future and he insists he is comfortable with that.
"I'm going to go all in this year," said Bottas. "There was quite a bit of criticism at some stages of 2018, but that's actually been a positive thing for me because it's given me an extra boost!"
Having committed to another two years in the car, Hamilton now aims to become just the second driver in history to win six world titles. The Briton is relishing the next challenge.
"2018 was a great year, but I feel like 2019 can be even better. I want to achieve more, I want to continue to keep pushing. I feel energised and I'm ready to attack," said Hamilton.
"The buzz really starts at the beginning of the year when you see the car coming together. And then you get to the shakedown and you get into the car – it just never gets old."
The pair were talking as Mercedes unveiled their new car, the W10, for the year ahead. Despite the chance to become the first team in F1 history to win six consecutive drivers' and constructors' championship doubles, team boss Toto Wolff suggests Mercedes must "start from scratch".
"We have to start from scratch, we need to prove ourselves again," said Wolff.
"There's absolutely no feeling of entitlement to be at the front. In fact, with the regulation change for the new season, every team can have a shot at the title and we're seeing all of them as a potential threat."
Hamilton is favourite at 1.70 to be drivers' championship winner again in 2019, while teammate Bottas is priced at 17.00.
Leave a comment