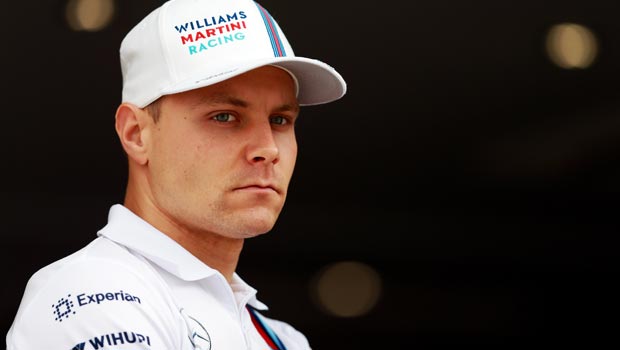 Valtteri Bottas admitted that Mercedes were just too strong for Williams during qualifying for the German Grand Prix on Saturday but insists they will be aiming for maximum points on Sunday.
Williams and in particular Bottas have shown a marked improvement over the last three outings in the campaign to climb up the overall standings.
Bottas claimed third place at the Austrian Grand Prix in June before adding a second place finish to his points tally at Silverstone last time out.
The Finn is eyeing a third successive podium spot in Germany on Sunday after claiming second place on the grid during Saturday's qualifying.
Mercedes' Nico Rosberg secured pole ahead of Bottas by just two tenths of a second, the Williams man finishing the same distance adrift of the German in both Q2 and Q3.
Bottas said: "We must again be really happy with the result we got today as a team.
"I think Mercedes is still ahead. The lap I had at the end had no mistakes and was a really good lap, so I got the most out of the car today.
"It feels really good to be part of this team as we are really going in the right way. We are still focusing to get better and better, and we'll try to do a perfect job and get maximum points tomorrow."
Felipe Massa clinched third spot trailing his team mate by three tenths of a second after struggling to remain in complete control of the car during qualifying.
Leave a comment