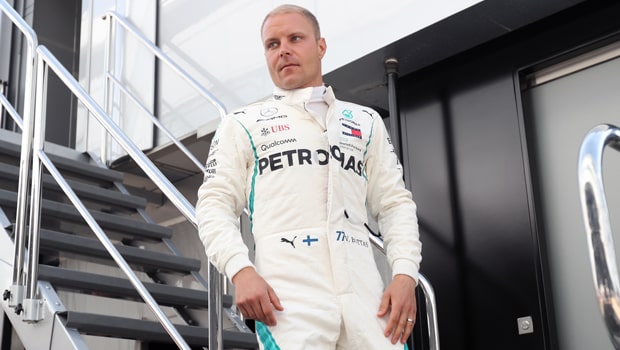 Valtteri Bottas says he "expects" Mercedes to ask that he'll obey team orders and help Lewis Hamilton win the world championship.
The Finn moved aside last weekend in Russia to allow championship leader Hamilton take the race win.
Hamilton is rapidly closing in his fifth drivers' championship. Victory in Sochi gave him a 50-point advantage over Sebastian Vettel, with a maximum of 125 points still available over the remaining five races.
Mercedes have made it clear they may ask Bottas to play second fiddle again, as he suggested: "And it's what I expect." He added however that any decision would be made on a "case-by-case basis".
Mercedes made the call to ask Bottas to let Hamilton through in Russia because the latter had blistered tyres while attacking and eventually overtaking title rival Vettel and his Ferrari.
That was a factor for Bottas, who claims he won't let his teammate through as a matter of due course.
"It depends on the situation. Last weekend, if Lewis did not have the blisters on his tyres, maybe I would have been allowed to win," Bottas declared.
Hamilton meanwhile suggests he isn't convinced by the place of team orders in the sport, though he insisted it is anything but a new phenomenon in Formula 1.
"I'm split. On one side, I feel one way about it and on another, I feel differently," Hamilton said.
"It's a team sport. I remember watching it with Michael (Schumacher) and Rubens (Barrichello).
Like everyone, you naturally felt bad for Rubens because he did a great job and deserved the win."
Hamilton is 1.75 to win the Japanese Grand Prix, with Bottas 9.00 and Vettel priced at 3.30.
Leave a comment