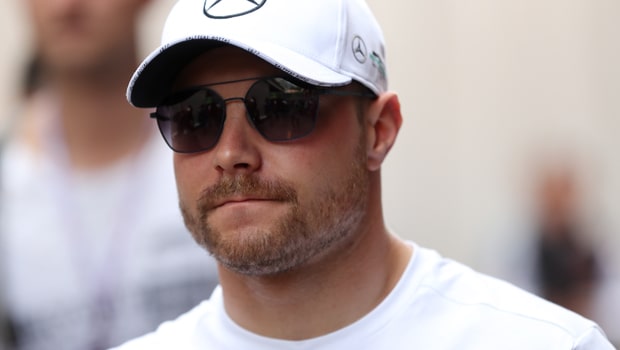 Valtteri Bottas knows he has to up his game after a disappointing Canadian Grand Prix although he insists he is not feeling the pressure.
Having kept in touch with Mercedes team-mate Lewis Hamilton at the top of the drivers' championship over the first five races of the season, he has lost touch slightly in the last two.
Bottas won in Australia and Azerbaijan, and was second in the other three, but was third and then fourth in Monaco and Canada.
Hamilton won both of those races to stretch his lead at the top of the standings to 29 points, with Bottas losing some of his early-season form. However, the Finn insists he is still in the title race.
He said: "No, I have no pressure, I am very happy about the situation and how everything's been going since the beginning of the year. I'm enjoying it. I made one mistake [in qualifying]. Maybe at the end I was trying too much to recover that. That can happen.
"I wouldn't say anything from the last couple of races was anything to do with pressure. I don't think that [wilting under the pressure] is going to happen."
Bottas cannot afford too many weekends like he had in Montreal when a spin in qualifying left him sixth on the grid before he battled back to finish fourth.
The French Grand Prix is next on the F1 calendar after it returned last year following a decade-long absence. Hamilton won that race, with Bottas finishing seventh.
Bottas is priced at 3.40 to win this year's French Grand Prix, with Hamilton 1.95 and Ferrari's Sebastian Vettel 5.00. Hamilton is 1.13 to win the world title again at the end of the year, with Bottas 6.50.
Leave a comment