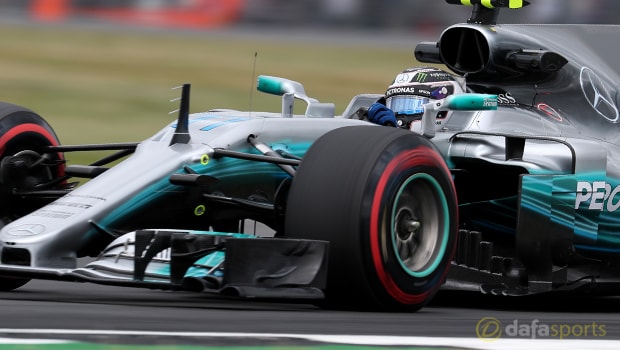 Valtteri Bottas says he wants to harness the confidence of his strong Japanese Grand Prix showing when he gets to Austen for next weekend's US Grand Prix.
The Mercedes driver has struggled since the summer break, labelling a recent slump in form as the 'most difficult time' of his career so far.
He enjoyed an improved weekend at Suzuka, getting within three tenths of a second of teammate Lewis Hamilton in Japanese GP qualifying, before finishing fourth in Sunday's race, less than a second off the final podium spot.
Having moved aside to allow world championship leader Hamilton through ahead of his first pit stop and also taken a grid penalty that forced him to start from sixth, Bottas felt his weekend in Japan went about as well as could have been expected.
"I've definitely learned a lot and I think I managed to perform in a better way…and controlling some of the issues I've had before.
I think my performance was better," Bottas said. "I think without the grid penalty we should have been in a good position and pace-wise it was a strong race for me.
I'm definitely feeling better after this race so I'm looking forwards to Austin."
Before the summer break, Bottas had been talked about as a potential world championship outsider but he is now all but out of that race.
Hamilton leads him by 72 points and the Finn will focus on closing that gap, while second-placed Sebastian Vettel – just 12 points ahead – remains in his sights.
"The main thing for me is it's a shame the gap to Lewis is massive now," Bottas said.
"It's good for him and also what happened [to Sebastian] was very good for his championship fight but for me it's not ideal.
"The only positive is that I'm closer to second place and if it comes to fighting for second or third in the championship, second is much better."
Hamilton is 1.01 to win the drivers' title, with Vettel 26.00 and Bottas 501.00.
Leave a comment