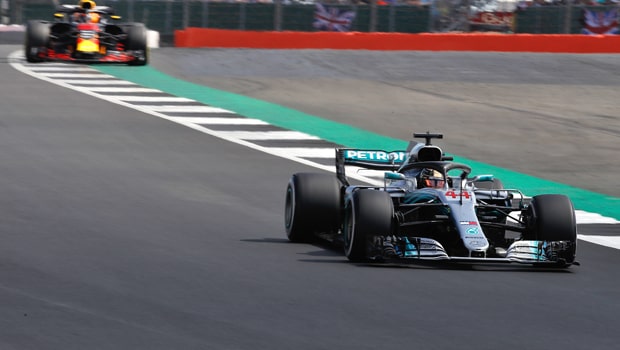 Mercedes' Lewis Hamilton insists he was surprised by his team's strategy after he finished third at the United States Grand Prix on Sunday.
The Brit had been hoping to win the race and clinch a fifth world title, with Ferrari's Sebastian Vettel his main rival.
However, it was Vettel's Scuderia team-mate Kimi Raikkonen that grabbed the race win in Austin.
Hamilton had only needed to outscore Vettel by eight points but he was the only driver in the top five to make two stops.
Red Bull's Max Verstappen claimed second, while Vettel finished fourth despite an early collision with Daniel Ricciardo.
Hamilton must now wait until the Mexico Grand Prix to try and claim another title and the former McLaren man insists his team need to go back to the drawing board.
He told Sky Sports: "We made it so hard for ourselves. I'm not really quite sure how the strategy ended up like that, 12 seconds was way too far to catch up.
"Naturally I thought we would be able to do better. It's a little bit of a surprise, but you can't always get it right.
"Collectively as a team we didn't perform that great today – and that's not something we usually do.
"So we'll go back to the drawing board, regroup. We've had really good consistent performances but this was like a double bogey for us this weekend."
Leave a comment