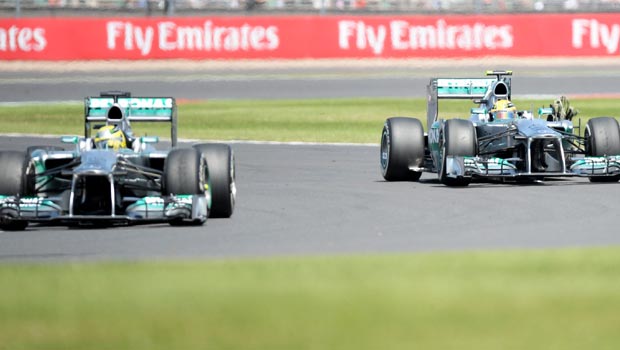 The animosity between Mercedes team-mates Nico Rosberg and Lewis Hamilton has been ramped up several notches following the Belgian Grand Prix in which Daniel Ricciardo won his third race of the season to close the gap on the leaders in third.
The two Silver Arrows cars made contact while contesting the lead on the second lap, with Hamilton ultimately suffering a race-ending puncture when the German collided with him from behind.
Rosberg went on to finish second in the race to open up a 29-point gap at the top of the Drivers' Championship – for which he is now the 1.65 favourite, with a furious Hamilton later revealing that 'he [Rosberg] basically did it on purpose' following a team meeting.
Mercedes chief Toto Wolff appeared to pin all of the blame on the championship leader but has since softened his stance a little and denied that it was done on purpose, with SSN reporting that Wolff said "he could have avoided crashing but didn't [in order to] make a point."
Whether that is enough to appease the F1 hierarchy remains to be seen with the Spa stewards having decided not to investigate the collision.
Mercedes though are clearly not happy with their two drivers, branding the incident as 'totally unacceptable', and may even review their racing strategy for the future with Ricciardo closing in on the leaders.
"We haven't decided that yet, I am extremely upset because we have defined rules and we have broken those rules. I feel let down and I feel the team has been let down," Wolff said.
"It is one thing enjoying great races and letting race each other but another looking like a fool at the end of the season if you haven't won anything."
Mercedes still hold a 157-point advantage over Red Bull in the Constructors' Championship, although Ricciardo has now moved to within 35 points of Hamilton in the drivers' standings with seven races to go.
Leave a comment