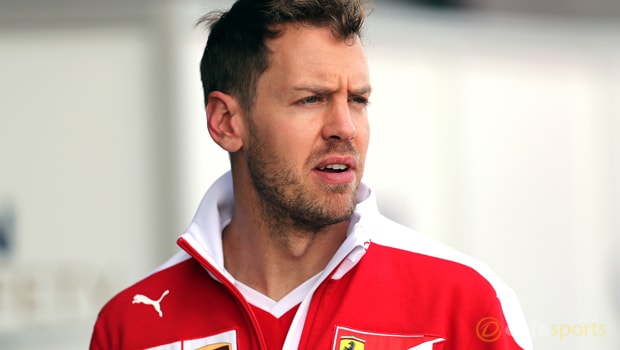 Sebastian Vettel has played down Lewis Hamilton's quotes that Ferrari are the favourites to win the title in 2017.
The new season gets underway this weekend in Australia and with it comes the first real look at the change in regulations that have been introduced to make the sport more exciting.
Vettel and the Scuderia impressed with their pace during testing in Barcelona and were even accused of holding back in order to fool their rivals.
The German is 3.80 to win in Melbourne and 3.60 to claim a fifth career world title and Hamilton has suggested that the Italian outfit could lead the way following three years of Mercedes domination.
Despite the Brit's assertion that he and his team are the underdogs, he is the 2.05 favourite to take the chequered flag on Sunday and at 1.95, also leads the betting for the Drivers' Championship.
His rival is doing his best to play down Ferrari's chances and has instead switched the attention back to the Silver Arrows.
The 29-year-old insists Mercedes exploits over the years means they are still the ones to beat, although he is confident his team will be able to close the gap.
Vettel said: "Mercedes have been very strong and even if you change the rules if a team is strong they will build a strong car.
"Looking at the performance of the cars, it was expected to be a big step up. And that's what we all said when we got out for the first time.
"I think they will be the fastest cars we have ever driven. it is nice to have that. Competitiveness? We are all here to find out."
Leave a comment