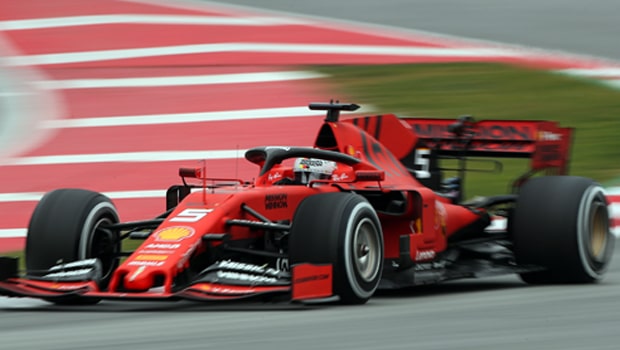 Ferrari driver Sebastian Vettel insists his team have carried out an "intense" period of analysis in recent weeks, but he admits there are no guarantees about their form at this weekend's Bahrain Grand Prix.
The Scuderia were expected to compete with Mercedes in week one in Melbourne, but Vettel could only finish fourth, while team-mate Charles Leclerc was back in fifth.
That allowed Valtteri Bottas to secure a victory, while Lewis Hamilton secured second spot in a Mercedes one-two.
Ferrari are expected to hit back in Bahrain this weekend, a circuit where Vettel has won at in each of the last two seasons.
While the Italian giants are confident of getting the job done, Vettel has done his best to play down expectations.
"There was a lot of thoughts and big analysis after Melbourne because certainly we wanted to be in a different place," said Vettel.
"So the last couple of weeks have been intense, but I think we have some answers. But, as always, you'll never get all the answers because you never get the chance to go back and repeat [the race].
"Things move on, we're here now in Bahrain, a different track, but we've learnt some stuff about the car, ourselves, to be more competitive.
"But we're not in a position to be able to make promises. It's all theory, so we need to prove it on track. Melbourne has shown its quite close. Mercedes was very dominant, but I expect the next races to be tighter."
Hamilton remains 2.40 favourite to win in Bahrain, while Vettel is priced at 3.75.
Leave a comment