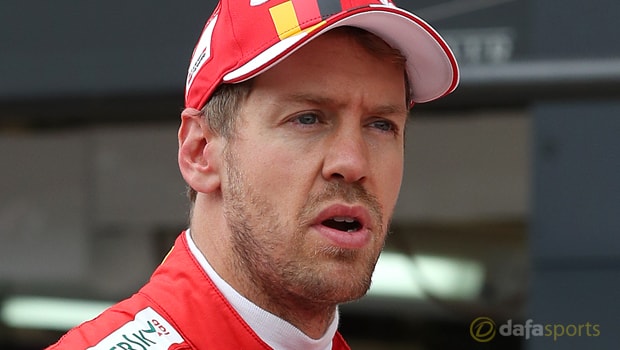 Sebastian Vettel believes Mercedes remain the favourites for both F1 titles in 2018 but insists that will not stop his Ferrari team going for gold.
The German looked sharp during this week's testing in Barcelona, making the most of the conditions on Tuesday to set the second quickest time of the week.
Unfortunately, he was not able to see as much action as he would have liked due to the conditions but appeared quietly confident coming away from the Circuit de Catalunya.
He will return to Spain for the second round of testing next week and he and Ferrari's engineers will use the next couple of days to make the changes they feel are necessary to improve the SF71H.
After being second quickest to Lewis Hamilton in Barcelona, Vettel believes the Brit and his Silver Arrows-outfit are again the ones to beat.
The Brit currently leads the betting for the world title at 2.00, with the German second at 4.33.
Despite the improvements his team have made in recent years, Vettel is adamant they remain the underdogs.
However, the 30-year-old says that will not stop him or anyone else involved with the Scuderia pushing as hard as they can for glory.
"I think Mercedes is the favourite going into this year, so if we can be close – very close, closer than last year, then that would be great," Vettel told Sky Sports F1.
"But it's a long year. Now it's March and we keep going to the end of November.
"You want to make sure you bring it [the title] back. That's our ambition and target to bring the championships back to Maranello."
Leave a comment