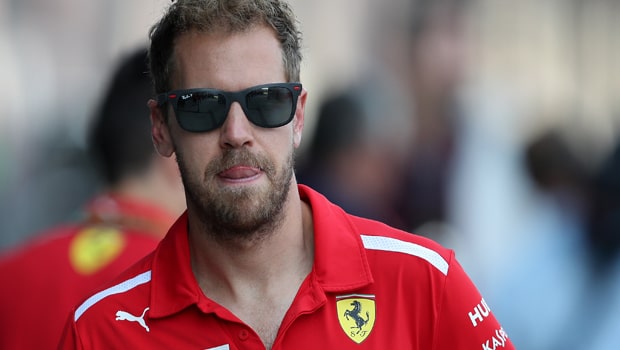 Sebastian Vettel insists Ferrari have not lost their way after losing ground on Mercedes in the battle for both the Drivers' and Constructors' Championship this season.
Lewis Hamilton and Vettel were neck-and-heck in their race for a fifth world title but the Brit, who is already the most successful British racing driver in history, has pulled away with three consecutive victories.
The 33-year-old claimed the spoils in Italy, Singapore and most recently Russia, where Mercedes team-mate Valtteri Bottas was given team orders to allow the Briton to pass and take the lead from the Finn.
Vettel, who is 8.50 to win a fifth world title this term, could only finish third in Sochi and he has now slipped 50 points behind in the individual standings with just five races remaining.
Despite questions being asked about the Scuderia's recent performances, the German ace is adamant things have been going to plan in relation to where they want the car to be right now.
"We haven't lost direction," Vettel said on Thursday ahead of the race at Suzuka.
"We have made progress – the steps that were planned were the steps that came. Maybe they have made bigger or smaller steps, but we are where we wanted to be.
"We have a strong car, but I don't think that we had a dominant car at any point this year. At too many races, we haven't been close enough."
The Japan Grand Prix takes place at the Suzuka Circuit on Sunday and Hamilton is the 1.75 favourite to pick up the win and extend his championship lead, whilst Vettel is priced at 3.20.
Leave a comment