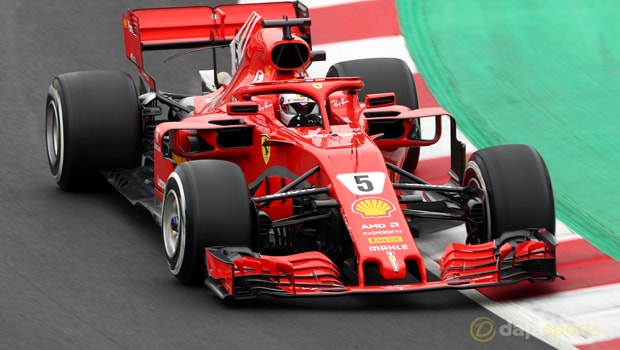 Sebastian Vettel admits Ferrari lacked pace at the Spanish Grand Prix and has called on the team to address their problems ahead of the next event.
The German, who is priced at 2.60 to win the 2018 Drivers' Championship outright, made a positive start to 2018 by winning in Australia and Bahrain, however, he has failed to finish on the podium in the following three races.
After coming home eighth in China, Vettel has been forced to settle for back-to-back fourth-placed finishes in Azerbaijan and Spain.
Vettel sits second in the Drivers' Championship, 17 points adrift of leader Lewis Hamilton, and he is already starting to grow frustrated.
The four-time world champion didn't hold back on his criticism of the team following a disappointing weekend in Barcelona, and has stressed the importance of addressing their issues ahead of the next event in Monaco.
Vettel said: "We have to address the problems we have. "Today was a not good day and it's important we understand why.
"We didn't have a winning pace, it's as simple as that. "We were not quick enough.
"If we cannot see that then we are more than blind. We didn't have the pace in the first stint.
"We had updates and maybe the others brought more than us. The tyres changed and maybe that suited others better than us.
But why find excuses? The bottom line is that we were not quick enough and that needs to be addressed."
Leave a comment