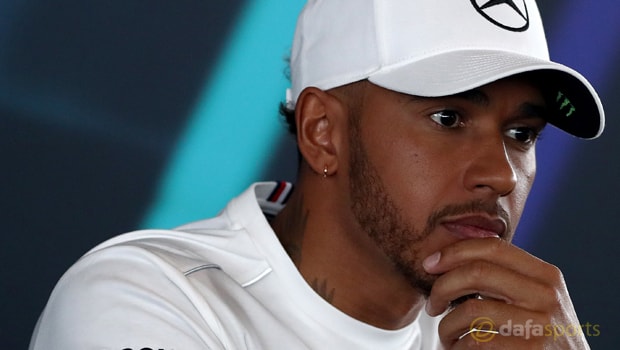 Mercedes star Lewis Hamilton is hoping Sunday's Spanish Grand Prix victory can prove to be a turning point in his 2018 campaign.
The Brit made a slow start to his title defence this term, having failed to pick up a race win from the opening three events. However, he now boasts back-to-back victories after winning in Azerbaijan before taking the chequered flag over the weekend in Spain.
The 33-year-old, who has won the Spanish Grand Prix three times in his career, was followed over the line by Mercedes team-mate Valtteri Bottas.
Red Bull's Max Verstappen claimed the final spot on the podium with Ferrari's Sebastian Vettel settling for fourth place in Barcelona.
Hamilton sits at the top of the Driver's Championship, 17 points clear of second-placed Vettel, as he goes in pursuit of a fifth world title.
He was quick to praise his team for their work with the car and is hoping that his latest triumph proves to be a turning point in the season.
Hamilton said: "I would like to hope that this race could be part of a turning point.
"I said that I wanted to come here and win the way that I won, and when I came across the line I was just happy that I did as I planned to.
"The team have been working very hard to understand the tyres and how the car works, so I think it all came together this weekend.
"We definitely go to Monaco on a high note, but we know that we still have a lot of work to do. That said, I will sleep like a baby tonight."
Hamilton is priced at 1.50 to win the 2018 Drivers' Championship, while Vettel can be backed at 2.60 to end the campaign at the top of the standings.
Leave a comment