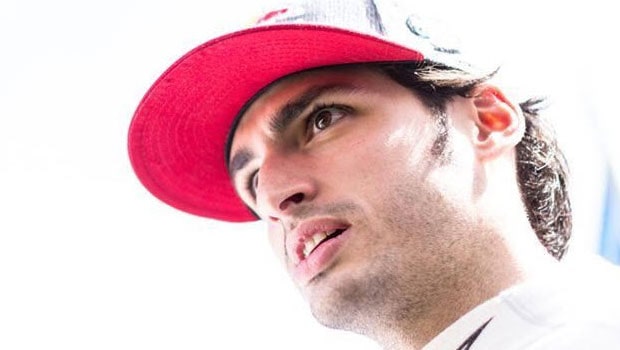 Carlos Sainz has taken his first test in a Ferrari car on Wednesday, an event he has described as "unforgettable".
Sainz made the move from McLaren to Ferrari to take the position left by Sebastian Vettel. The test, which took place in Fiorano, featured cars from the 2018 season, in line with F1's regulations that disallow the use of new cars when testing for a new season. The testing would take place for 5 days, featuring seven drivers, including Charles Leclerc who tested on Tuesday.
Sainz completed over 100 laps on the track with his father, a rally world champion, watching him from a distance alongside senior teammate Leclerc. The 2018 car contains so many important working parts like the car that would be used this season.
The Spanish driver seemed very excited about his first day which began quite early. He said, "One of the most special moments for me was when I arrived at the circuit and I saw the Ferrari with my number 55 on it! I was eager to jump in the car and that first installation lap was exciting. We were able to get through an extensive programme and I was able to familiarise myself with the whole set-up: the engineers and mechanics, the steering wheel, the procedures which are obviously a bit different to those on the car I drove last season." He also thanked team boss, Mattia Binotto and the rest of Ferrari for how his first day went, stating, "I am very happy and could not have wished for a better start."
Work does not end on Wednesday as Sainz would also drive on Thursday morning before handing the car to another driver later in the day. All hands are currently on deck in Ferrari to ensure they have a better 2021 as 2020 was their worst season in decades. They would ride this year in an improved engine and would try to finish within the top 3 in the Constructor's Championship. This week's test is just Ferrari's as the main pre-season testing would hold in mid-March, right before the Bahrain GP.
Leave a comment