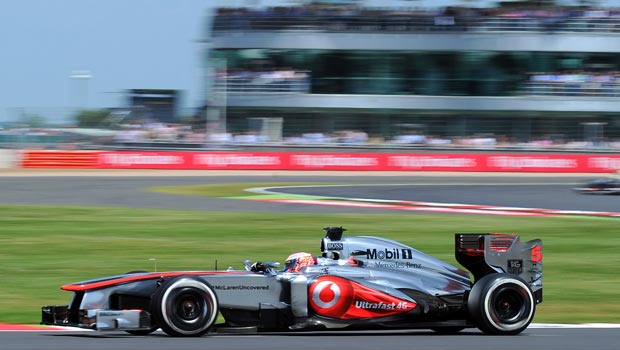 McLaren CEO Ron Dennis insists he is happy with Kevin Magnussen this season but he has urged Jenson Button to 'try harder' as he is struggling to find any consistency so far.
It was reported last week that McLaren were considering making a move for Ferrari's Fernando Alonso, while Lewis Hamilton has also been linked with a return.
Dennis has not confirmed whether any of the speculation is true, although he has warned Button that he must raise his game in the second half of the campaign.
Dennis said: "Do I want him to try harder? Of course I do.
"He is a highly paid grand prix driver, and yes we are not giving him the best car, yes it would be challenging for him to win in this car to say the least, but he could do his bit, and Kevin's got to make it as difficult for him as possible."
The 67-year-old has been pleased with Magnussen, who is enjoying his debut season in the sport and secured a second-place finish on the opening day in Australia.
He added: "I'm sure Kevin is giving a big wake-up call to Jenson.
"In some ways you say 'Great, we made a great choice with Kevin', and in other ways you say 'Come on Jenson, you are a world champion and absolutely one thing you can do on a consistent basis – and you should be doing it – is beating your team-mate'."
Leave a comment