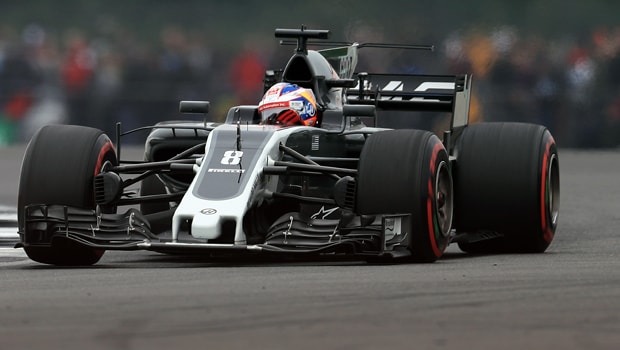 Romain Grosjean believes he still has "business to do" with Haas after struggling to meet expectations so far in 2018.
The Frenchman joined Haas in 2016 after a five-year stint with Lotus but he has been linked with an exit after a poor start to the current campaign.
Grosjean, who is priced at 29.00 to finish in the top three at the Belgian GP, failed to pick up any points until the ninth race of 2018 in Austria and a lack of consistency is understood to have frustrated the team's owners.
He has since gone on to claim a further two top-10 finishes in Germany and Hungary and the second half of the season could prove to be make or break.
Despite being under serious pressure, the 32-year-old feels he can improve over the next few years of his deal and insists he has unfinished business with Haas.
Grosjean said: "I'm not too unhappy with my career so far and I still believe I can be in Formula One for quite a bit of time.
"I don't feel old and who knows what is happening in 2021. No one wants to sign contracts beyond the end of 2020 right now.
"Let's see what Formula One becomes like and if there is a chance or whatever. Right now I am in a good team.
"I am very proud of what we have been doing over the past two and half years and I think we have got some more business to do together."
Leave a comment