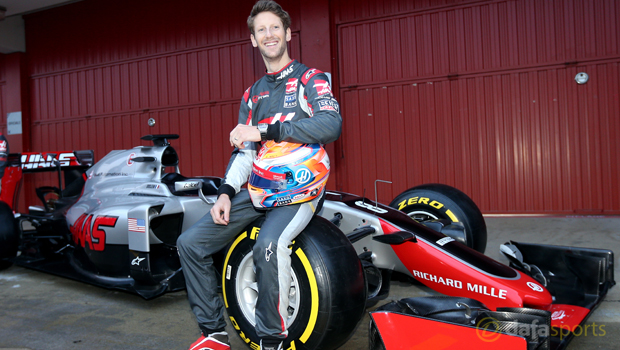 Romain Grosjean believes there is still a lot more to come from Haas following positive performances in the opening two races of the season.
The Frenchman got his first season with the new team off to a fantastic start by claiming a sixth-place finish in Australia before coming home fifth in Bahrain last weekend.
Grosjean sits fifth in the Drivers' Championship ahead of Ferrari's Sebastian Vettel and confident of sustaining a strong challenge throughout the campaign.
However, the American team have struggled in qualifying having not made it out of the first round in Australia and then settling for ninth in Bahrain.
The former Lotus man believes that an extra 0.5 seconds of performance would allow him to challenge better during qualifying.
The 29-year-old insists the team are working hard on trying to get the best out of the car and feels they can continue improving.
Grosjean said: "On paper we are not miles off Ferrari. Lap time wise … I don't know how much was track evolution but let's look at the end of Q2 where we are one second away, a bit more than that. It's not ridiculous if we get everything right we should have another 0.4-0.5s possibly to gain.
"There are going to be circuits that suit us better than others and we have to keep working, but yeah, I think we can [continue to aim for points]. We are a new team – it's not like the car is perfect and we can put it on track and that's where we are. We have a very good baseline, but there are a few things that we can improve."
Leave a comment