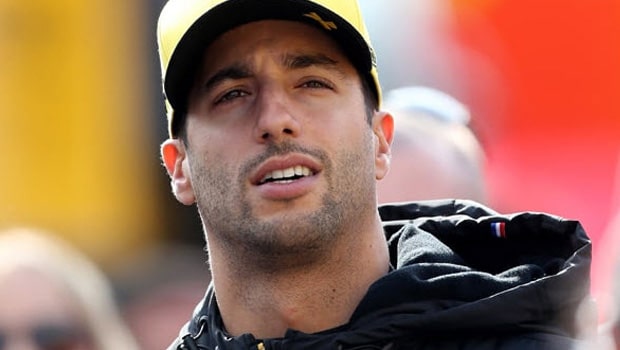 Australian driver, Daniel Ricciardo has revealed he is excited to begin his journey with McLaren and believes that the team has a lot to offer him.
Ricciardo made this known on Monday evening at the launch of McLaren's new car for the season, the MCL35M. He was also presented with the team's colours and stood alongside teammate Lando Norris at the factory there in Woking. Ricciardo joins McLaren on a three-year deal after completing two years with Renault. He made the decision to leave the team before the beginning of last season. He had tried to join McLaren back in 2018 after leaving Red Bull before deciding to settle for Renault.
Speaking after the launch, Ricciardo seemed very hopeful about his time with McLaren and sounded positive about his future with the team, even though it is not exactly easy to predict.
He said, "We don't have a crystal ball. Leaving Red Bull or Renault, it is what I feel is right. Do I know how it will turn out? I don't." He also mentioned that his decision to join McLaren was influenced by the changes that would take place in Formula 1 come 2022 and he feels like McLaren is one of the best teams to be in when that time comes; I certainly feel like McLaren has done the right things particularly the last few years to set themselves up for these rule changes coming in 2022. That kind of next era of F1 has the ability to turn the field around a little bit and everything I've seen and known up until now really excites me about where McLaren is heading."
On Tuesday morning, Ricciardo completed 17 laps in the new McLaren car powered by a Mercedes engine, for the first time in 7 years, after teammate Norris had completed some laps earlier. Ricciardo is a seven-time Grand Prix winner, all of which he won in his time with Red Bull between 2014 and 2018. McLaren finished third on the Constructor's Championship table last season and Ricciardo expects things to get tougher this season as more teams scramble to make it to the top of the podium.
Leave a comment