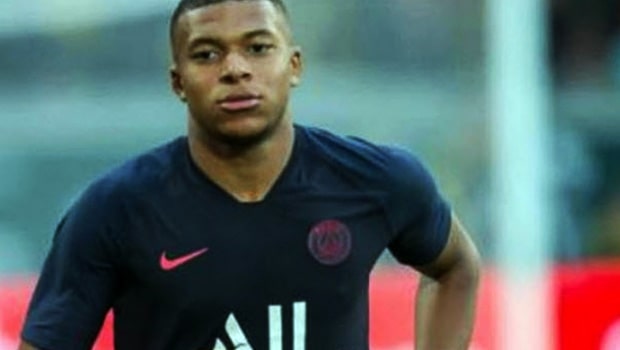 Indications have shown that Paris Saint-Germain could be forced to sell star forward Kylian Mbappe for €200 million.
Mbappe's current deal will expire in 2022, and he is yet to renew his contract with the club after several offers.
Negotiations appear to be ongoing while his strike partner, Neymar, is interested in staying at the club.
According to Le Parisien, should the 22-year-old French superstar decides not to extend his deal with the French champions, they could quickly cash in on him while his value remains high.
Mbappe recently dispatched a hat-trick past Barcelona in their 4-1 in the first leg of the last 16 of the UEFA Champions League.
According to the French media, Mbappé is planning to take a new challenge. Although his dream has been to join Real Madrid, Liverpool is monitoring his club's situation.
Despite being encouraged by Neymar to sign a new deal, some have said that Mbappe's mum has the final say on his future.
But leaving the club in search of a new challenge could be in contrast to his earlier position. He had already said he wanted to win the Champions League trophy with the club, which is the only trophy missing in the club';s cabinet. They qualified for their first final last season but lost 1-0 to Bayern Munich.
Other clubs courting the French star are Manchester City and Juventus, but the  Serie A move can only be possible if Cristiano Ronaldo departs as they might not afford their wages.
Although he was linked to Barcelona at a time, the Catalan giant doesn't have the means to compete for his signature due to high debt above 700 million euros.
From the look of things, if Mbappe doesn't sign another four or five-year deal that the club has proposed, they might be forced to sell him to the highest bidder instead of losing him for free in 2022.
It was gathered that the financial offer presented to him exceeds 30 million euros gross annually.
This is already his fourth season in his region of birth, and he has scored seven hat-trick goals already just at the age of 20.
Leave a comment