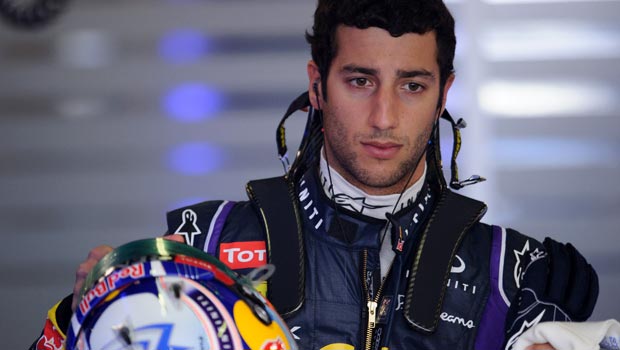 Daniel Ricciardo has seemingly taken to his challenge at Red Bull like a duck to water and he insists that he always knew he had the talent to shine, even if others may have doubted him.
The young Australian has succeeded his compatriot Mark Webber in the second driver's seat at the team, with the daunting figure of Sebastian Vettel alongside him.
The four-time world champion has obviously been the man to beat on the grid not merely because of his talent behind the wheel, but also his ruthlessness and determination which stops at no-one, not even his team-mate.
Ricciardo was promoted from Toro Rosso to partner Vettel on the grid this season and few would have foreseen the fact that the Aussie has outshone his more illustrious team-mate and his continuing to do so after six races of the new campaign.
The new regulations have made life tough for most teams, barring the obvious exception of Mercedes, but while Vettel continues to struggle with the RB10, Ricciardo is relishing the challenge, although he does still need to improve further to better Nico Rosberg or Lewis Hamilton.
Ricciardo currently lies nine points clear of Vettel in the standings, although it could have been more had he not been disqualified from the Australian Grand Prix after finishing second.
Successive podium finishes in Spain and Monaco see the 24-year-old in fourth-place in the standings, and he insists he always knew he was going to be challenging this season.
"I didn't really have any visions exactly on how it would go, what the race results would be or what the qualifying score would be, but I knew that I have some talent and obviously I've got a bit of experience now in Formula One," Ricciardo said.
"I feel I'm still growing and getting better as a driver as well, so I knew coming into the season with the team behind me and sort of a new opportunity, that I would be able to challenge Seb."
Attention now turns to Montreal for the Canadian Grand Prix, with practice beginning on Friday ahead of Sunday's big race.
Leave a comment