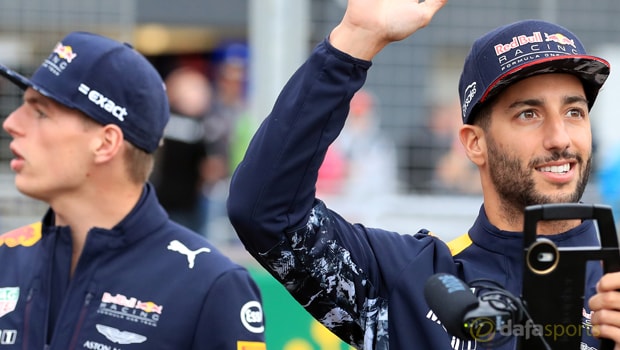 Red Bull advisor Helmut Marko says the incident that occurred in Baku between Daniel Ricciardo and Max Verstappen has been addressed and is now a closed matter.
Ricciardo ran into the back of his team-mate in Azerbaijan and the clash resulted in both men retiring.
Many observers felt Verstappen was at fault for the collision and Marko concedes the young Dutchman now finds himself under pressure, but he stressed as far as Red Bull are concerned it has been dealt with.
"There is no bad blood. The chapter is closed," Marko told Sport Bild.
"They have to have enough brains that they don't get into a situation like that. We let them race but they have to show respect, which they didn't do."
He added: "Max wants too much and puts himself under too much pressure. He has to learn to be able to give in sometimes – especially now, because of the frequency of the incidents.
"It's hard for him but he knows. It was also the same with [former Red Bull driver] Sebastian [Vettel] in the past. I see the parallels.
"Max knows that he will be automatically blamed for the next incident, whether he can do anything about it or not."
Ricciardo will head into this weekend's Spanish Grand Prix 33 points adrift of World Championship leader Lewis Hamilton while Verstappen is a further 19 points back.
Both Red Bull drivers are rated at 10.00 to win the Spanish race, with Ferrari's Sebastian Vettel the 2.50 favourite.
Leave a comment