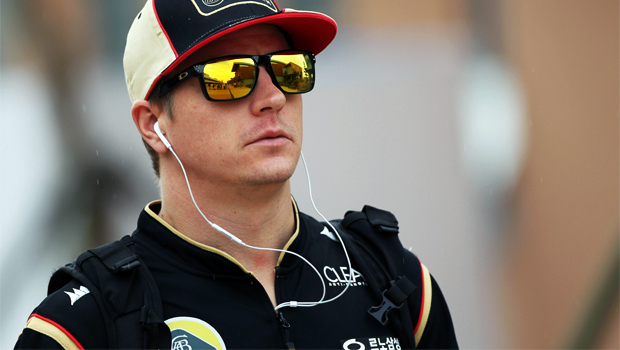 Share this story

Claim your Bonus
Get 100% up to SGD100 Bonus on your First Deposit

Lotus driver Kimi Raikkonen is still confident that he can beat Sebastian Vettel at least once before the F1 season ends.
The Red Bull of Sebastian Vettel has crossed the winning line first in each of the last four F1 races, the latest being in Korea at the weekend.
On 272 pts, the German is now a massive 79 clear of Fernando Alonso in second place, while Räikkönen lies third on 167, just six ahead of Lewis Hamilton.
Ahead of this week's Japanese Grand Prix though, Räikkönen, encouraged by his second in Korea, is more than hopeful that he can figure, and add to his Australian victory at the start of the season.
"Qualifying was pretty awful for me in Korea, but it's difficult to say whether a better grid position would have made the difference, and whether we could then have won," he said.
"Sebastian was faster than us at the end; not massively, but a little bit for sure and his tyres were fresher too so I think it would have been tough to catch him. We were closer to the Red Bull in Korea than we have been in some races, but not close enough.
"If we can improve our performance on Saturday, however, then there's always a chance we can win, so we'll keep trying for sure and see what we can do."
The 2007 F1 Champion is looking forward especially to the test that the Suzuka circuit has to offer.
"Normally it doesn't make too much difference to me where we race – as long as we have a good result then I'll enjoy it – but Suzuka is a track I look forward to every season, " he said.
"It's a proper circuit that's been around for a many years, and you can understand why as it's a challenge for the drivers and usually makes for some good racing too.
"It's fast, technical and there are some good places to overtake, which to me is what racing should be about.
"As a racing circuit it has unique characteristics and belongs in the top three in the world with Spa and Monaco. I enjoy winning races the most at the places like these. For me coming to Suzuka was never that enjoyable because of the long journey, but driving a Formula 1 car on the track has felt great every time.
"If you push too hard then you can easily be punished, as I found out in qualifying last year when I was on my best lap in the final session. Hopefully this time we'll get everything right and be fighting at the front; that's where you can have the most fun at a circuit like Suzuka."
Practise starts on Friday, with the race set for 5.30am UK time on Sunday.
Leave a comment