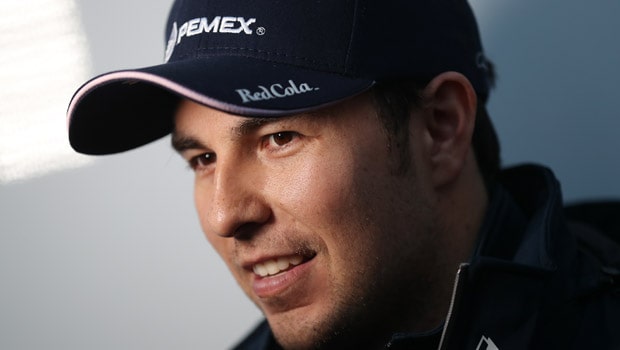 Sergio Perez has announced that this would be his last season with Racing Point as he would be leaving the team at the end of the year. His departure would create space for Ferrari driver Sebastian Vettel, who was offered a contract that begins in 2021. Perez had earlier shut down rumours of his leave stating that he had a three-year contract with the team which expires in 2022. But he revealed last month that he would clear up every speculation in due time and he has done so today.
Perez, who has spent seven years with the Silverstone-based team, made the announcement on Twitter on Wednesday where he thanked his crew and made it clear that he had no other plans and was not currently in talks with any other team concerning his future.
He said, "everything in life always has a beginning and an end, and after seven years together, my time with the team will come to an end after the season. It hurts a bit as I bet on the team during very rough times. We managed to overcome obstacles and I am very proud of saving the jobs of several of my team-mates. I'll keep the memories of the great moments lived together, the friendships, and the satisfaction of always giving my all. To the current administration, led by Lawrence Stroll, I wish nothing but the best in the future, especially with the upcoming Aston Martin project."
Although he is not in talks with any team now, he, however, revealed that he plans to remain in Formula 1, saying "I don't have a plan B. My intention is to continue racing here, but that would depend on finding a project that motivates me to continue giving my 100 percent on each lap. I hope I can give you some good news real soon, but for now, let's enjoy together the next races."
Perez's announcement is the first solid confirmation we have that Vettel could indeed be joining Racing Point as neither he, Vettel, or Racing Point had confirmed the news officially. Vettel announced his leave from the Italian team back in May without further telling where he would drive next year.
Due to a change in structure, Racing Point would be known as Aston Martin from 2021.
Leave a comment