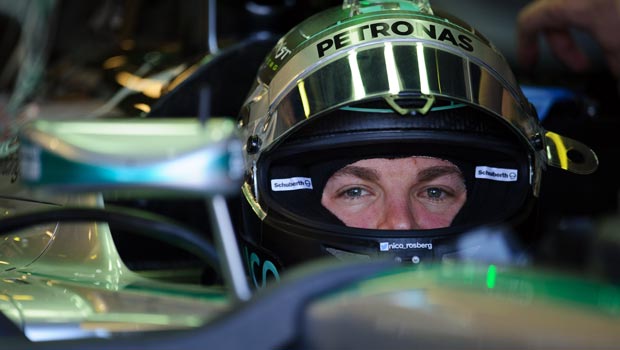 Nico Rosberg has a 29 point lead over Mercedes team-mate Lewis Hamilton in the Drivers' Championship but the German insists he faces a battle to secure the top prize.
Hamilton has already closed a gap of 25 points on his team-mate once this season, and Rosberg believes the 2008 world champion is more than capable of doing so again.
Rosberg has turned a three-point deficit into a 29-point lead over the last three races having secured wins in Monaco and Austria, as well as a second place in Canada when Hamilton was forced to retire.
However, the 28-year-old is well aware that the situation can change quickly over the course of the remaining 11 races and Rosberg is keen to make the most of his current advantage.
"It's good to have the momentum on my side and I need to try to prolong it as much as possible," he is quoted as saying by ESPN.
"There will inevitably come a point when Lewis tries to pull it towards him again, and I just need to make the most of it for now, try to keep it for as long as possible and keep going. I'm on a good run at the moment.
"Twenty nine points is a nice buffer to have. But it's still so early days and I'm just enjoying it and focusing on one race after another.
Every time my goal is to extend the championship lead and I managed to extend it in Austria, so goal achieved. It's great to win and it's a fantastic moment together with the team to see what we are achieving and how quick we are and how quick the car is."
Rosberg is 1.73 to secure the Drivers' Championship, while Hamilton can be backed at 2.10.
Leave a comment