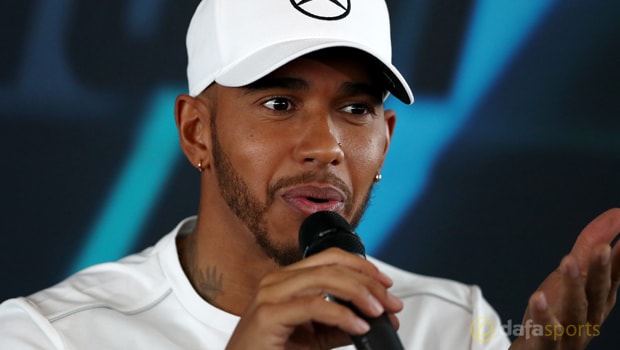 Lewis Hamilton has vowed to try and drive better than he ever has before as he goes in search of world title number five this season.
The Mercedes driver is gearing up for the season-opening Australian Grand Prix in Melbourne this weekend and wants to work hard to ensure his career has not already peaked.
Hamilton, 33, could equal the tally of Argentine legend Juan Manuel Fangio and move just two behind all-time record holder Michael Schumacher if he retains his crown in 2018.
Asked what it would be like to draw level with Fangio, Hamilton insisted that only experiencing it would allow him to find out.
"I have not really put much thought to it, to be honest," Hamilton said.
"I am just incredibly grateful for the four I have. I am going to work my hardest to see if I can excel and drive better than I ever have before, but I have not thought about number five, or what it would mean.
"I don't think you really know until it happens. It's like saying, what are you going to feel when you get married? I have no clue. What are you going to feel like when you have your first kid? I have no clue.
"You don't know until you're there. It is the same with this. But I am really grateful to be here again and fighting for it again. It's a real privilege."
Hamilton is expected to face the strongest challenge from Ferrari's Sebastian Vettel, also a four-time world champion but without a win since 2014 in the drivers' world title race.
Hamilton is 1.67 to be champion this season while Vettel is 4.75 to beat him to a fifth crown.
Leave a comment