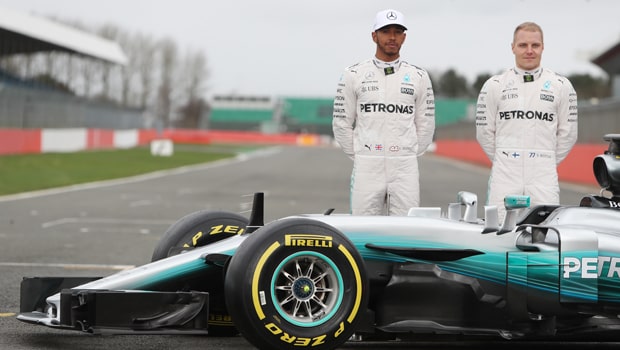 Mercedes admit problems with their cooling system may be an issue for Lewis Hamilton and Valtteri Bottas throughout the remainder of the 2019 Formula 1 season.
The Silver Arrows had dominated every race up until the Austrian Grand Prix, with Hamilton taking the chequered flag on six occasion, while Bottas won in Australia and Azerbaijan.
However, there has been a sense Mercedes were being helped by the inability of other teams to mount a strong challenge, with Ferrari seemingly making mistakes both on and off the track.
That all ended at the Red Bull Ring as Red Bull's Max Verstappen claimed the spoils and was followed home by Ferrari's Charles Leclerc, with Bottas third and Hamilton a long way behind in fifth after sustaining front-wing damage.
Post-race analysis identified Mercedes' problems and trackside engineering chief Andrew Shovlin admits there are tough issues to deal with in the heat.
"Fundamentally the car doesn't have big enough radiators," he said. "And that's something that we were a bit optimistic with how much we could get out of the cooling system.
"It's under-delivered to what we hoped we could achieve and it's meant that we are carrying this issue, where in the very hot races we will be struggling to keep everything cool enough – principally to keep the power unit cool enough that we don't do any damage to it."
Next up is the British Grand Prix and it remains to be seen if the team who have won the past five constructors' titles can get back to their best at Silverstone. Hamilton is 1.80 to win the British GP, with Bottas on offer at 4.33.
Leave a comment