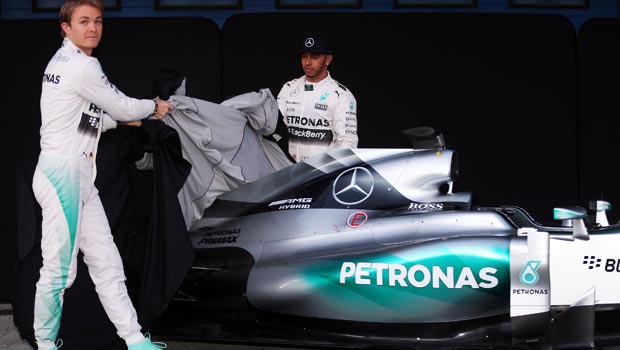 Lewis Hamilton and Nico Rosberg have warned Mercedes are not expecting a procession towards a second successive Formula 1 Constructors' Championship.
British drivers' champion Hamilton kicked off the defence of his campaign with a comfortable victory at the Australian Grand Prix on Sunday ahead of team-mate Rosberg.
However, new driver and four-time world drivers' champion Sebastian Vettel helped Ferrari make a positive start by finishing third in Melbourne.
Hamilton said there would be no easing down from Mercedes because the team had taken note of Ferrari's progress off the back of a poor 2014 campaign.
"The Ferraris have taken a huge step forward, so we definitely cannot back off because I'm sure they're going to be pushing," he told reporters.
"I anticipate we might have a good fight with them at some stage."
The Ferraris of Vettel and Kimi Raikkonen qualified 1.4 seconds slower than Hamilton and the German was more than 30 seconds adrift at the end of the race, while Raikkonen retired on lap 41 with a loose wheel.
Vettel was quick to dampen enthusiasm about Ferrari's chances of reeling in Mercedes this season in his post-race press conference, but Rosberg said the sport needed more competition.
Rosberg said: "I hope we can have a good fight. That would be awesome.
"The next couple of races we're going to be leading the way and we're going to try and keep it that way, but we know it would be good if they can come a bit closer, as long as they don't come too close."
All roads lead to Kuala Lumpur next for the Malaysian Grand Prix on March 29 and Lewis Hamilton is quoted 1.38 against 'The Field' (3.08) in the Formula 1 Drivers' Championship 2015 winner market.
Leave a comment