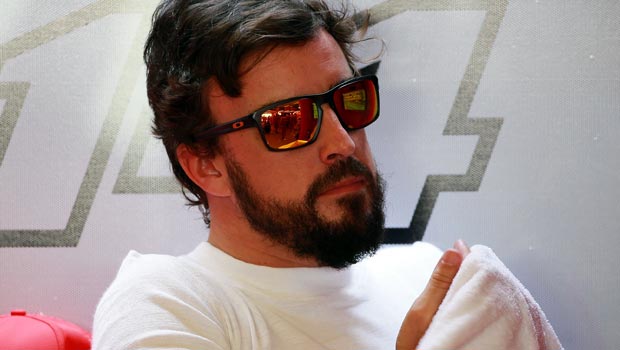 McLaren's returning driver Fernando Alonso is expecting former team Ferrari to be a "very strong" in the 2015 Formula One campaign despite their struggles this year.
The 33-year-old Spanish driver and two-time world champion ended his five-year spell with Ferrari to make a move back to McLaren who he previously endured a turbulent 12 months with back in 2007.
Alonso is looking to get his career back on track as he failed to win a race last season for the first time since joining Ferrari for 2010, while the Italian outfit also ended the campaign win-less for the first time since 1993.
Ferrari struggled with F1's new V6 hybrid turbo engine regulations and it resulted in them slipping behind Williams in the battle for third spot in the Constructors' Championship.
However Alonso is backing the Scuderia to use their financial and technical clout to ensure they come back fighting in the New Year.
He told Autosport.com: "They have not been at the top level sometimes in the aspects of the car, in some of the aerodynamics in the beginning, and some of the power unit now.
"[But with] the budget they have, next year they will be favourites, because every season the favourites at the start will be Ferrari.
"They must be: everyone is expecting Ferrari to win in Formula 1. Next year they will be very strong."
Leave a comment