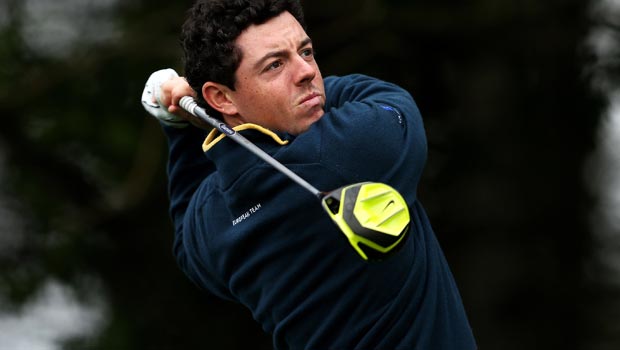 World number one golfer Rory McIlroy has the ability to win all four major championships in one season next year, according to Colin Montgomerie.
The 25-year-old Northern Irishman enjoyed an impressive 2014 with victories in the Open and US PGA Championship to see him climb to the top of the world rankings and be named the European Golfer of the Year.
McIlroy also picked up the BMW PGA Championship at Wentworth, won his first World Golf Championship event at the WGC-Bridgestone Invitational and helped Europe defeat the United States in September's Ryder Cup at Gleneagles.
It saw him finish top of the PGA Tour money list and win the Race to Dubai, but Montgomerie firmly believes that 2015 can be even better for McIlroy.
Tiger Woods is the only player to hold all four majors at the same, but Montgomerie feels McIlroy can win them all in the same season.
Speaking to social network site kicca.com, the Scot said: "Can he win all four in a year, never mind two? That means six in a row. Wow, that'll be something.
"If you're a betting man, I'm sure there are a lot of people putting money on it, I'm sure it's a 100-1 shot but it's worth a punt. If I was a gambler, which I'm not, I'd put money on that; he's that dominant, and that good.
"The 2015 majors are coming up with the first one, the Masters, in April," added Montgomerie.
"Having won the Open and the US PGA, he's going for three in a row and if he does that, the US Open will be a big event, to see if he can get that grand slam.
"If he does win the Masters, wow, that US Open will be a big, big, big do indeed."
Leave a comment