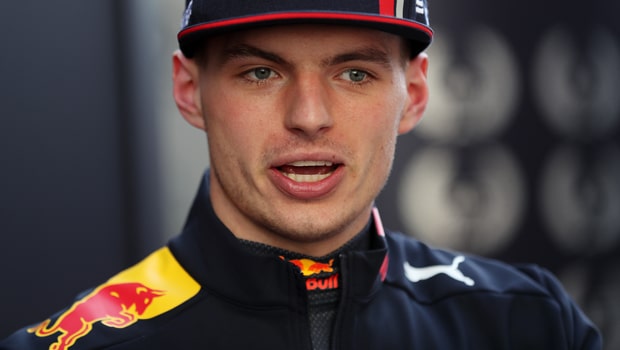 Max Verstappen says he would be prepared to take the punishment of penalties in return for more power from his Red Bull cars.
The Dutchman, along with team-mate Pierre Gasly, will be given a new engine for this weekend's Azerbaijan Grand Prix.
Red Bull get their engines from Honda in a new arrangement and issues affecting Daniil Kvyat of Toro Rosso in China, whose team are also supplied by Honda, means the manufacturer is to upgrade earlier than planned, meaning a likely penalty before the end of the season.
However Verstappen says he is happy to accept that if it means more power and is impatient to get started with the new engines.
He said ahead of this weekend's race in Baku: "I think I showed last year that even when you start in the back you can still finish on the podium, for example like in Austin, so I don't think it a major problem.
"I'm happier if we can say at the end of the season that we really closed the gap to Mercedes and Ferrari in terms of power because we used a few more engines. It's fine."
The 21-year-old is currently third in the drivers' championship after three races of the 2019 season, the Dutchman getting a podium finish with third place in Australia followed by fourth-placed finishes in Bahrain and China.
Verstappen failed to finish last year's race in Baku, forced to retire early in a race won by Lewis Hamilton; the British driver's first win of the season in which he finished as world champion for the fifth time.
This year Hamilton already has two race wins under his belt and leads the drivers' standings with his Mercedes team-mate Valtteri Bottas second.
Hamilton is 2.63 to win Sunday's race with Bottas 4.20 and Verstappen is priced at 15.00.
Leave a comment